A quick Google search defines competition as "the person or people with whom one is competing, especially in a commercial or sporting arena." No matter what arena of the business world you participate in, you have competitors. And if you have competitors, you need to do competitor benchmarking.
They might not be doing the same thing you do, but they all want the same hard-earned dollars you want for your business.
There are different kinds of competitors, and here's how you might identify direct, one-to-one competition:
Local company at networking events that has their own version of your business—

Competitor!

Regional cash cow with a product/service similar to yours—

Competitor!

National conglomerate with top-of-mind awareness, spending millions on TV ads—

Competitor!
In the real world, identifying competitors is a straightforward pursuit. Because the identification of your real-world competitors is easy, benchmarking against them for advertising and marketing solutions also becomes a pretty simple task.
They attend networking events?

We need to attend networking events!

They have a more diversified service offering than we do?

We need to add more value!

They advertise on TV?

Let's do a commercial!
In digital marketing campaigns, however, your competition is more difficult to define. Which makes benchmarking against them a far more difficult challenge.
Such a task is not impossible with the right mindset and appropriate tools.
In this post, we'll cover four ways you can do your own competitor benchmarking with several free tools. The first step is identifying your digital competitors.
How to Identify Online Competitors
As eluded to previously, identifying competitors in the real world is a pretty cut and dry proposition.
On the web, however, pinpointing your competitors is a far more complex endeavor.
The business world doesn't dictate your competitors – search engines do.
Many of our clients are surprised to learn who they actually compete against online. Consider the below search engine results page (SERP) for the keyword phrase "furniture paint":
For a furniture paint retailer interested in ranking on the first page of Google for that keyword phrase (searched for about 40,500 times per month), they have to compete against:
Two pages from Valspar, a leading paint manufacturer (boasting a $4.1 billion revenue in 2017)

Home Depot & Lowes — retail giants in the home improvement DIY market, ranked

no. 23

&

40

respectively on the 2017 Fortune 500  

Two extremely reputable online publishers — the DIY Network & Apartment Therapy
Looking at the above example, it's important to keep in mind that there will be some websites which will be very difficult to compete against.
Ubiquitous web giants like Wikipedia and Amazon dominate many keyword phrases, so you may not want to qualify these kinds of sites as your "competition."
Check out this simple process you can use to identify your online competitors:
Perform a few manual keyword searches for phrases you want your products, services, or content to rank for in search results. For a good survey, do anywhere from three to ten searches.

Create a spreadsheet documenting all of the results on the first page of Google for each keyword phrase.

Tally how many times various domains show up on the first page of Google for those searches.

Sort your tallied list in descending order.
If you're interested in checking out a sample of how this process might look, we created this Google Spreadsheet.
Once you have taken the steps above to identify your online competitors, you can officially start benchmarking your site against them.
While we use a proprietary process and advanced tools for creating competitor benchmarks, we've included several web tools and Chrome extensions you can use for free where available.
Below are four tactics we use to benchmark against competitors for our clients.
Competitor Benchmarking Tactic No. 1: Keyword Gap Analysis
After identifying your online competition, one of the easiest ways to benchmark your site against theirs is to run a keyword gap analysis.
Try to compare your domain against your competitors to find what phrases your sites have in common, and how many ranking positions separate you.
Compile your findings and check in from time to time, taking note of any changes that happen.
An analysis like this can possibly reveal untapped opportunities regarding keywords that are unique to your competitors.
Once you have this information compiled, benchmark how many keywords you have in common and the number of ranking positions separating your sites.
As you review your progress on a regular basis (monthly or quarterly is fine), you will want to see growth in the number of keyword phrases in common and a decrease in the number of ranking positions separating your sites.
Here is a free tool from The HOTH.com you can try if you want to see some results of your own.
Competitor Benchmarking Tactic No. 2: Backlink Gap Analysis
Similar to a keyword gap analysis, a backlink gap analysis can be a great way to benchmark your site against your competitors.
In a backlink gap analysis, you are analyzing the backlink profile of your website against your competitors.
This can help you discover newer backlink opportunities, which can improve your ranking signals for keyword searches and create new sources of referral traffic.
Primarily for SEO campaigns looking to improve rankings in the standard SERPs, local businesses could also leverage this backlink analysis tactic to improve upon their local link building strategy.
In the interest of using backlink gap analysis as a way to benchmark against your competitors, compile the total referring domains linking to your site against your competitors.
As you review your progress (again, monthly or quarterly is fine), you should expect to see the total number of referring domains your site has grown at a similar rate to that of your competitors. In addition, the total number of domains you have listed as untapped should go down.
This analysis will be really difficult to accomplish without leveraging a premium tool like Ahrefs, Majestic, MOZ or SEMrush. You may want to consider getting a subscription to one of these tools or partnering with someone who has extensive experience with them.
Competitor Benchmarking Tactic No. 3: Content Audits
Performing a content audit is a very time-intensive process, whether you are auditing your site or benchmarking against your competition.
With that said, a content audit can have major implications for SEO campaigns.
To get started, select parts of your website and the website of your competitor that are common.
Blogs are an easy place to get started, but if you don't have a blog, resource libraries or customer success forums are also great examples.
If your content shares a similar structure or purpose to that of your competition, start there.  
In a content audit, try to answer the following questions to get a baseline for your benchmark:
What content ranks the best for them?

What content do they have that gets the most engagement on social media?

What topics are they writing about that we are not? Are these topics applicable to us?

What topics do they cover extensively? How can we catch up?

What content do we have in common? Is their content more comprehensive? Is their content more recently updated?
Because of the large undertaking that content audits require, we suggest doing these quarterly.
Try looking at tangible metrics like the total number of blog posts published or social engagement received on similar posts versus your competitor.
Alternatively, you could also try to identify patterns in their content plans. This can include observing how often they are posting, how regularly they are updating old content, etc. You can then take these finding to adjust your own content strategy.
As mentioned before, this is a very manual process to do well even if you have premium tools. There are several free auditing tools out there, and many of them simply review the SEO metrics for a given page of content.
To do this right, you will need to make a concerted effort on your own or consult with someone who has done this before.  
Competitor Benchmarking Tactic No. 4: Tech Stack Comparison
There's no question that you can complete the above benchmarking tactics and then successfully start taking traffic away from your competition.
So, by now you're ready to dive in, right?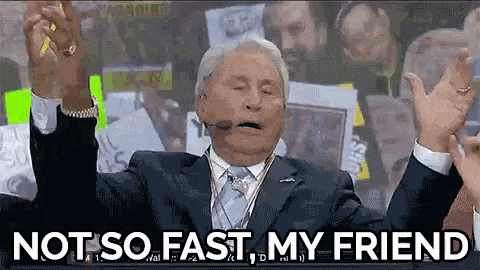 The last question you need to ask yourself — is your site actually ready to compete with your competitors to convert that traffic into new business?
Specifically, your website needs to leverage the right technology in order to support your online growth goals. The technology behind your website—often referred to as a tech or technology stack — can either help or hurt your chances of besting your competitors online.
There are a ton of tools out there to compare your website's tech stack against your competitors, and you will likely need one to benchmark yourself against your competition. When you make a tech stack comparison, focus on the reports related to the following areas:
Advertising

Analytics and Tracking

Content Management System

Widgets
A few questions that you'll want to find the answers to —
What tools are your competition using that you are not?

How easily can you deploy the tools you need to level up?

What tools do you have in common?

How realistic is it for you to utilize everything in your arsenal to make the most of the traffic you receive?
Depending on the results of your tech stack comparison, you may or may not have to put considerable resources down to catch up with your competitors.
While this comparison is a valuable part of benchmarking yourself against your competition, it is probably best to perform this audit once, maybe twice per year at the most.
Tons of tools exist that compare website tech stacks — here are three good ones we recommend.
All of them are Chrome Extensions – BuiltWith, Wappalyzer, and WordPress Themes/Plugins Detector.
Test them out, figure out which one works the best for you, and start analyzing how you can get the most out of every visit you acquire.
Final Thoughts On Benchmarking Against Your Competitors
If you are just getting started with digital marketing, or if you are trying to revive your digital marketing efforts, benchmarking against the top companies in your niche is going to be a critical first step towards success.
To confidently complete a competitor benchmarking analysis for your digital marketing campaigns:
Make sure you know who the right competitors are for your business by identifying the people you compete with in real life AND in digital life.

Leverage gap analysis reports for keywords and backlinks to find out what opportunities you are missing out on so that your competitor stops eating your lunch.

Audit your content to make sure you have informational assets on your site that your new business targets actually want to consume.

Arm yourself with a tech stack that will allow you to capitalize on the increased traffic these tactics will bring to your site.
There are several tools out there for free that can help you do specific pieces of your competitor benchmarking.
You'll either want to invest in premium tools or partnering with an agency or consultant who has experience analyzing how businesses like yours stack up.
If you're interested in learning how you can drive better results with search engine marketing, schedule a digital marketing consultation to see how you stack up against your competition.